17 insane (but probably true) things about music
This is just a fun post. None of these facts have been verified, but I bet at least one of them will put a smile on your face! Have a great week 🙂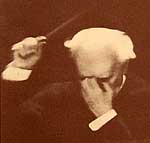 1. There is a law in New Hampshire that prevents you from tapping your feet, nodding your head, or in any other way keep time to music whilst in a tavern (pub), restaurant or cafe.
2. In the 1930s, applause caused Toscanini's radio concerts to be too long so the audience was asked to be quiet. Until then, classical music concerts were extremely rowdy with people standing, walking around, drinking & eating, and having complete conversations while the musicians performed.
3. No one knows where Mozart is buried.
4. Warner Communications paid $28 million for the copyright to the song Happy Birthday (which was later determined to be public domain! Oops).
5. The Japanese national anthem is expressed in only four lines. The Greek anthem runs 158 verses.
6. In France, between the hours of 8AM and 8PM, 70% of music on the radio must be by French artists. (Maybe not so insane?)
7. James Brown had 99 "Hot 100" Billboard entries, yet never had a number one Hot 100 hit.
8. British leader Oliver Cromwell outlawed Christmas Carols in England from 1647-1660.
9. When rural Pakistani folksinger Zarsanga sings in public, fans routinely mark the choruses of her most popular Peshto-language songs with mass shotgun-firing.
10. Diana Ross appeared on at least one hit single every year between 1964 and 1996, an incredible 33 years.
11. At age 4, Mozart composed a concerto for the clavier ("piano" predecessor).
12. Dvorak's symphony nicknamed "From The New World" contains music mostly inspired by his native Bohemia (Czech Rep). It's actually a musical letter he wrote whilst working in the US, often reminiscing about his homeland.
13. The famed "Here Comes the Bride" march is actually from Wagner's opera Lohengrin and is the transition into the newlyweds' [dramatic] bedroom scene, after the wedding had taken place.


14. A piece of music written in 1964 by Lamonte Young, is called "The Tortoise Recalling the Drone of the Holy Numbers as They Were Revealed in the Dreams of the Whirlwind and the Obsidian Gang, Illustrated by the Sawmill, the Green Sawtooth Ocelot, and the High-tension Line Stepdown Transformer."
15. No-one knows how much of Mozart's Requiem was composed by Mozart, as it was completed by several others after his death. Salieri was not one of them.
16. Apparently, Franz Schubert never owned a piano. He always went to one of his friends house when he needed one.
17. The first conductor to use a baton (Jean-Baptiste Lully, 1632-1687) stabbed himself with it during a concert, and eventually died of gangrene.
Click here to tweet this list!
Do you know of any other strange facts about music? Add them in the comments below.
.