Are you waiting for crumbs or taking action?
Do you know what is meant by the phrase "a sense of urgency?"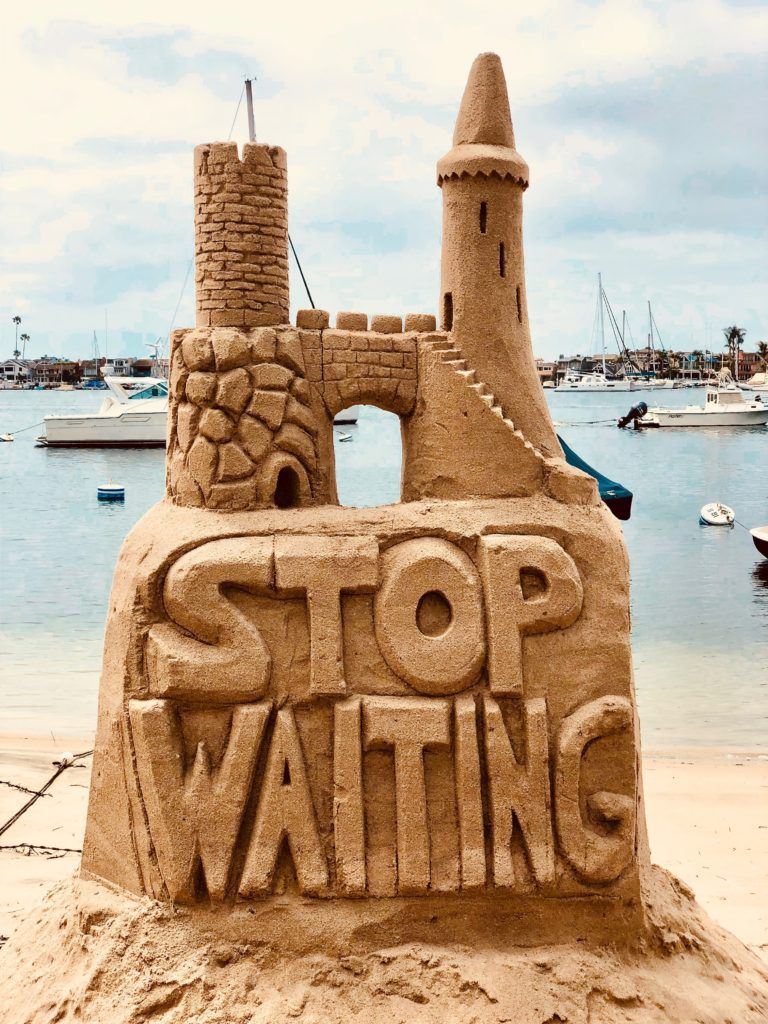 Most classical musicians don't.
Like I used to, most performers have two settings – on or off.
Panic, or 'I need to think about it' (aka analysis paralysis).
OCCASIONALLY one of those options is appropriate, but in my experience, it's often the middle ground that is best – I need a considered result sooner rather than later.  I learned that the sooner I deal with something, the better the outcome. 
Will I miss out on something else, something better? 
Possibly, but I also learned that once a decision has been made, I need to stick to that decision unless it is life-threatening NOT to take an alternative position. Yes, you are allowed to change your mind (like politicians are allowed to change party membership), but only on the strongest of convictions should you change a decision you already made. No to and fro, no humming and hawing, no frivolity, no back and forth that will generate a reputation of unreliability and untrustworthiness. 
One of the things that holds us back from achieving the performing career and lifestyle of our dreams is that we dwell on decisions and taking action. We forget that we are allowed to make our own decisions now. We don't have to take up mental capacity worrying anymore. We no longer have to wait for our parents, our teachers, or anyone other than our spouses to make decisions.
I have found that most people who like to delay, who like to 'think about it' or who generally just don't take action have no idea of the impact their lack of decision-making will have. 
It's simple: someone else's life – possibly even YOUR life – might suffer unnecessarily as a result of your indecisiveness. Probably more often than we would like to admit. You really don't want to be the person known for making life difficult simply because you don't take action or decide, right?
Interestingly, Andrew Hitz (via Jason Heath – we hope we got the source right!) suggests that academia and classical music are the slowest moving industries in the world.  And we are engulfed by both! So no wonder we wait for others to make decisions for us. It's time to change that, especially if you want to successfully build a profitable performing career.
Yes, there is always risk involved – you will NEVER, EVER have ALL the information you want or even need to make a decision, so you might as well go ahead with what you have now. So what if it's not the 'right' decision? It's the BEST decision you can make right now with the info you do have. Go for it. 
All of this to address the fact that there are still classical musicians who wait for the phone to ring to offer them gigs. They wait for others to mention an opportunity, a job, an audition, or an opportunity to perform and/ or earn money.
Don't wait.
Please.
You can no longer wait for others to offer you crumbs. You don't have time for that anymore. It's time you took ownership of your own career and lifestyle and begin making decisions/ creating opportunities/ calling and offering to help. Now is that time. 
Do you feel that sense of urgency?
Good. Because it's real.
It's right here, right now.
Wait no more. They may not come.
Get up, get out, and let's make this happen, whatever "this" is for you!
Let's talk and see if I can help you weigh the odds and make a decision NOW about the rest of your life.
Give us a call at Concert University: http://ConcertUniversity.com/talk
On your mark, get set, GO!