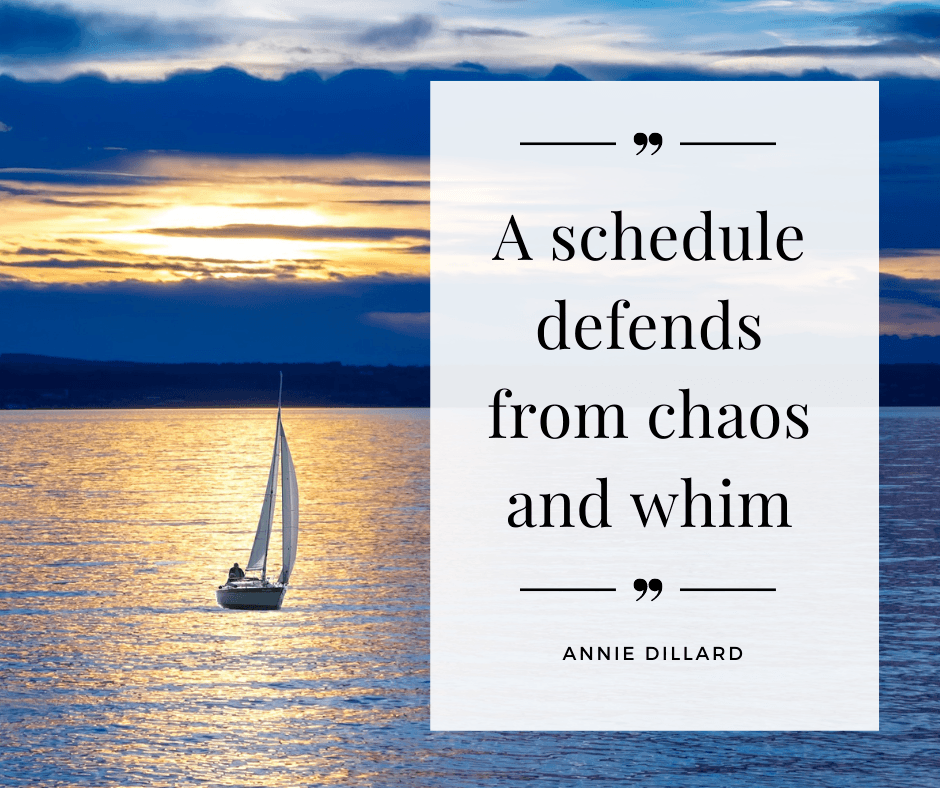 "A schedule defends from chaos and whim" Annie Dillard.
A quote of optimism, confidence and gratitude to encourage intentional decisions when choosing effective processes, productivity and project management today.
Don't forget I help small businesses, small churches and community music ensembles accomplish far more than they think possible, by auditing operations and coordinating transformative administration projects. Start with an Operations Audit.