Rescue Me, Recover Me for choir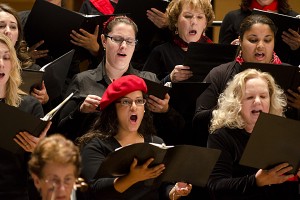 Piece #5 in a massive 7 year project to compose 150 pieces of music based on each of the psalms in the Bible.
"Rescue Me, Recover Me" is based on Psalm 130 and it started out as a work in the English choir tradition, but it certainly didn't end up that way!
Instead, this piece transfigured itself into a verse-chorus format with vocalist and choir backing. Just different, is all. (And that's one of the joys of the creative process!)
[I also don't have a choir to hand for recording, so the audio sample below includes
5+ minutes
Vocal Solo & Choir (Soprano, Alto, Baritone), Piano, Bass
Full score and lead sheet included
Melodies and harmonies grow and expand as the piece progresses
Audio:
[ca_audio url_mp3="https://www.stephenpbrown.com/audio/130_RescueMeRecoverMe.mp3″ url_ogg="" skin="regular" align="none"]
Sample page:
130_RescueMeRecoverMe_pg3.pdf
Download sheet music instantly using PayPal or a credit card:
| | |
| --- | --- |
| US page size (letter) – US$27 | UK page size (A4) – GB£17 |
Or send purchase orders to:
6e Concerts
3734 Haydon Court
Suite 201
Palm Harbor, FL 34685, USA

Stephen P Brown
33 The Maltings
Leighton Buzzard
LU7 4BS, UK
Feel free to add your thoughts about the piece below, especially if performers and/or audiences like it!