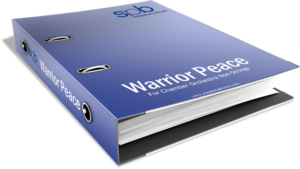 The sixth composition in a massive 7 year project to compose 150 new pieces of music based on each of the psalms in the Bible.
This piece took over a month to write (almost double its allocated project time) but seems to be well-worth it.
There are six sections in accordance with Psalm 144, which this composition is based on. There are flute and timpani solos and, interestingly, is written for a normal chamber orchestra except the string players! I like section B particularly, and the Harry-Potter-Brass-Band-like joyful tune at the end.
Click here to read more about it.
8.5 minutes
2 flutes, 2 oboes, 2 bassoons, 2 horns, 2 trumpets, 3 timpani
Described by a review board as "Eclectic"
Audio:
Sample page:
144_WarriorPeace_pg88
Download sheet music instantly using PayPal or a credit card:
| | |
| --- | --- |
| US page size (letter) – US$77 | UK page size (A4) – GB£57 |
Or send purchase orders to:
6e Concerts
3734 Haydon Court
Suite 201
Palm Harbor, FL 34685, USA

Stephen P Brown
33 The Maltings
Leighton Buzzard
LU7 4BS, UK
Feel free to add your thoughts about the piece below, especially if performers and/or audiences like it!