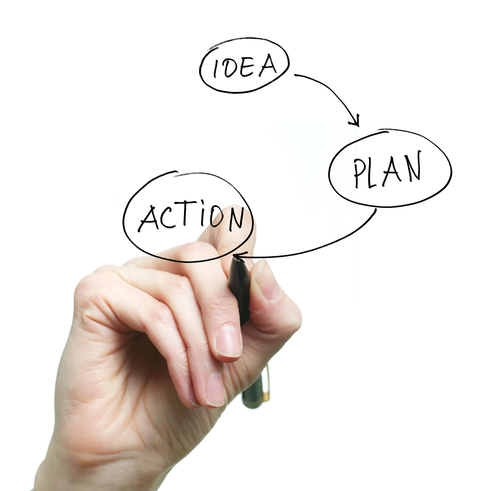 Setting up a plan of action really does seem to work, wouldn't you agree?
As the Psalm Setting Quest was formulating, for fun I figured out a way to determine in which order I would use the psalms to compose music to. A few columns, sorts and ranking formulas were added to a spreadsheet and "voilà!" an evenly mixed distribution of each psalm type. There's actually one psalm type (Prophetic) that has just one psalm in it and I know this ranking system works when that psalm (#50) appears right in the middle of the list, as the 75th piece of music I will write.
An added benefit of using a spreadsheet to create the order, is that due dates could be easily scheduled, and even completion tracking could be setup to be very user-friendly (just check out the stats on the right →). If this all sounds computer-geeky-like to you, just remember that there's some truth to the old cliché that "music and mathematics" go well together 😉
Well, the crux of it is that I started composing early, and have actually now finished my first piece.
It is Psalm 19.
I gathered several sources together to help me determine the content and perspective of each psalm, and according to a Wikipedia entry, the first few verses of this "Song of Praise"
present the heavenly bodies and their movement as a universal witness to the glory of God that is understood by people of every language. The language connects day and night as a continuous presentation. The words suggest energy, strength, joy, and light.
So I zeroed-in on that last sentence, and used it as the composition's title: "Energy, Strength, Joy & Light." I created four verses in this piece, one for each of those characteristics, and interjected a chorus using the meditative prayer in the last verse of the psalm. There are moments of 'clumsiness' particularly in the Strength verse and the chorus (a rising pattern on the vowel 'o' as in "of" – not an easy task to sing well!) which are hints at the psalm's admittance of man's presumptuousness when compared alongside God's creations.
The instrumentation of this piece was determined with a very close outcome, by you. Click here to check out the poll results.
I started composing, wary of contrary motion, harmonic sequencing and melodic interest for all the performers. Below is the computer-generated audio (never an attractive proposition, especially when it comes to representing human voices), and I am making the sheet music available for free for one week only – go and print it now and give it to someone!
"Energy, Strength, Joy & Light"
[ca_audio url="https://www.stephenpbrown.com/audio/019_EnergyStrengthJoyLight_DEMO.mp3″ width="500″ height="27″ css_class="codeart-google-mp3-player" autoplay="false"]
Having a plan in place, complete with 7 years' worth of due dates, has created a great foundation for this massive project. Even though I am now ahead of schedule (I wasn't even planning to start writing until my birthday this year, but couldn't wait) there is some sort of sense of accomplishment in checking off a task.
Do you use project plans for your hobby or craft? Or do you just 'wing it' and see where it takes you? Let me know in the comments below.