Here's a game we can all play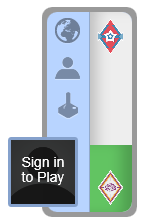 If you have visited my website during the past month, you may have noticed a little floating bar on the right that says "sign in to play" and I know some of you have wondered what that's all about.
Here's the game:
Every time you comment, share or like one of my posts or pages, you earn points.
Every time you perform one of my #PsalmQuest pieces, you earn massive points!
In fact, every time you visit this website, you earn points!
Over time, you achieve badges and levels of competence that are great fun to keep track of. Really – it's fun, and very easy to suddenly rack up some serious numbers! (Scroll down to the Leaderboard, and see Robert's example below.)
Grand Prize
But there's a grand prize at stake: whoever has the most points towards the end of my #PsalmQuest will be invited to the last concert of the last Festival of Psalms in May 2020. Yes, this is a long-term game, but you could get an invitation to come visit me in Tampa Bay! And if you're a musician, that means you'd get the chance to perform as the opening act in front of thousands of audience members and possibly even broadcast live globally.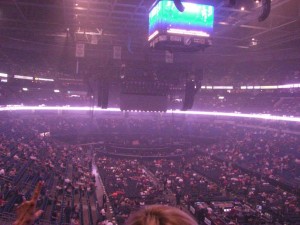 Awesome, right?! I'd love to see you here, and share the stage with you, so let's get to it! Sign in, and remember that every time you use the social media buttons to share/ tweet/ plus or comment, you get points. Look how many points Robert, a private car service owner in New Hampshire, received after first signing up and commenting and sharing: over 6,000!
Quickly earn points and be invited to attend the last Festival of Psalms concert! (Click it to tweet it)
It's amazing how quickly the points add up, so please go sign in now to play, and start earning your invitation to Tampa Bay!
#PsalmQuest concerts
There's a list of world-wide concerts of my #PsalmQuest pieces right here on my website. How do I know? Because every time someone plays one of my pieces, they simply add a comment on the #PsalmQuest Concerts Page telling us when and where, and that's how performers can score massive points towards their invitation! Maybe you know someone to be the first?
Of course, you can also use that same page to see if there are any concerts near you that you would like to attend! Scroll through so you don't miss any.
(Here's the URL in case the link above does not work: https://www.stephenpbrown.com/concerts/)
Sign in to play, click to share, and earn those points!