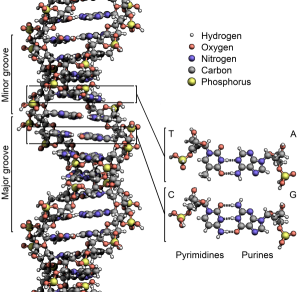 I am now working on the 6th piece in my composition quest. This is not the first time I've composed music but in the past I have approached pieces from a variety of angles: systematically using someone else's process, systematically using someone else's process that I adapted slightly, systematically using a process I developed myself (which begs the real question: is there anything brand new, or is everything an adaptation of what we've already experienced?) and there were even pieces that I approached system- and process-free; meaning, I just sat and wrote something.
However, in order to accomplish my current task it makes sense to stick with a systematic approach, and each of the 6 pieces that exist in this project so far have been put together starting with its "source structure."
Step 1: Structure.
You may be aware by now that for a variety of reasons I chose the poems in the Book of Psalms as my inspiration to compose music that will improve my skills. ("Psalm" in English means "Song" so think of the Book of Psalms as an anthology of song lyrics! However, when translating into English most Bibles rightfully focus on the content and meaning of the text and ignore the temptation to maintain any of the original Hebraic meter or rhyme.)
So, I look at my listed of psalms sorted by type and calculated for even distribution, and read the next psalm on the list. For piece #6 it is psalm #144. After a couple of readings I usually sort of get what its about, but to make sure I also read an old narrative text by R.E.O. White (A Christian Handbook to the Psalms) that summarizes the poem and puts it into context alongside other psalms and stories in the Bible.
Next, I carefully look at the overview and detailed analysis as prepared by Longman and Garland in their edition of  the revised (2008) "Expositor's Bible Commentary" Volume 5, a massive and heavy volume that contains detailed topical, language, structural and historical contexts of every psalm – all 150.
So far I have used the Longman and Garland structural analysis as the foundation for the structure of my compositions. For piece #6 psalm #144 the structure has three main parts with poetic meter and rhyme (in the original Hebrew language) divided up as follows:
Section A (Hymn of Praise)

Section B (Human Need)

Section C (Prayer for God's involvement)

Section A' (Hymn of Praise)

Section B' (Prayer for God's involvement)

Section C' (Prayer for Blessing on God's people.)
Well, I like to keep things consistent only to make my life easier, so based on the section titles above I'm restructuring the structure to: A B C A C D. This will tell me to use the same theme/ melody/ style/ for both sections called "A – Hymn of Praise" and "C – Prayer for God's Involvement." Sometimes this is sufficient but these section titles don't really tell me what the psalm is saying, so I keep a note of what the author is expressing, such as:
A – Bold praise

B – Fleetingness of life

C – Lead the battle

A – Promise of wild abandon praise (a new song will be composed!)

C – Re-request for deliverance

D – The peace and results of winning
And now I have the structure of my musical inspiration.
Next week: either composition #5 will be published (the piece that started out as a traditional choral work but didn't end up that way) or I'll share step 2 of how I compose… which would you prefer?