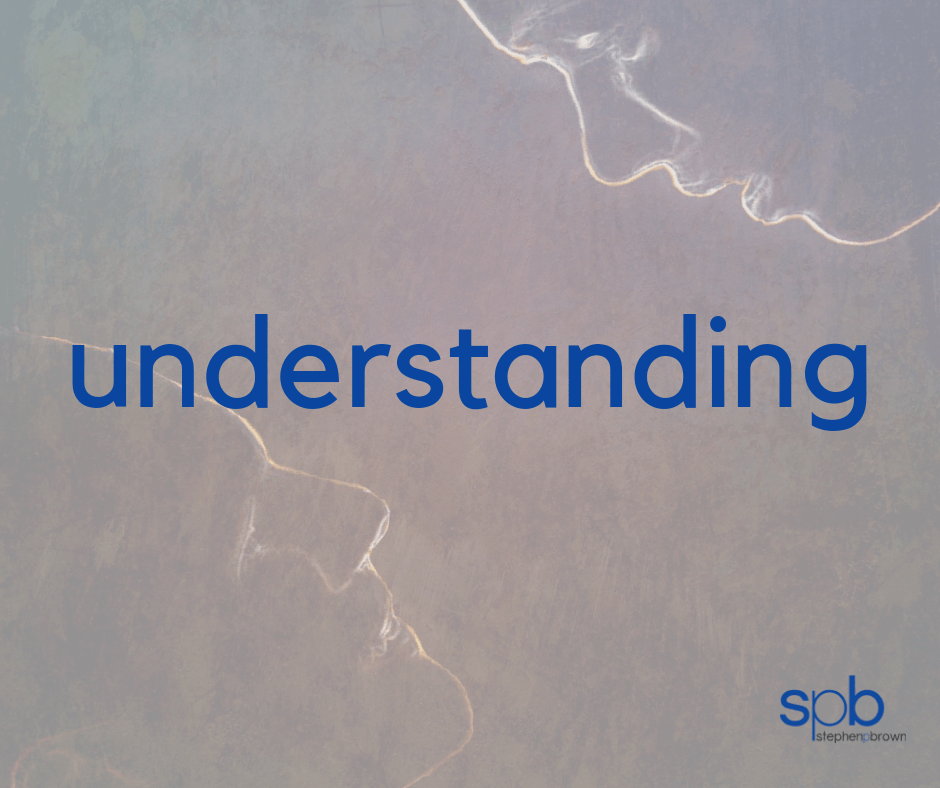 How "Understanding" Makes You Irresistible
Understanding is one of those nebulous words – it can mean comprehension, sympathy, mastery, agreement. Before we begin to unpack how understanding can play a key role in making you attractive as a classical musician, we'll have to agree on a definition.
Before understanding came to have so many shades of meaning, it was simply an adjective that described, "having insight or good judgment." Seems fitting for classical musicians to settle on this classical definition.
The Trees AND the Forest
At heart, the kind of understanding we're talking about requires having a deep awareness and appreciation of any given situation – be that situation small and specific (a particular performance, for example) or wide and all-encompassing (your life, your career, your relationships). It is about recognizing your role in the whole, identifying what is, and what is not, within your control, and always keeping your eyes on the whys. It's about tuning into the small details, without losing sight of the big picture.
Your Role in the Whole
Let's look at some examples.
In an ensemble, you must not only comprehend your part, but you must understand how that part relates to the whole. Are you a soloist? If not, don't play like one. If so, how does the solo contribute to the piece?
What about conductors? As a conductor, it is my job to try to draw the very best possible performance out of the musicians I work with.
That involves a lot more than understanding a particular piece (though that's obviously crucial), it involves understanding human beings and the courage that it takes all of us to do just about anything, particularly perform publicly. Truly understanding my role requires that I acknowledge that there are specifics that I do not know (whose car broke down on the way in, who got engaged last night, whose dog has been missing for a week), while keeping in mind general principles (someone is always going through something, compassion is always in order), so that I can help each musician access their very best. Achieving perfection is not my role (thank goodness, since perfection is impossible!) but guiding musicians toward their best performance is. Understanding the difference is critical.
What is Your Why?
As a classical musician, your job requires you to book gigs and show up at a particular time to give a particular performance to a particular audience for an agreed upon fee. Obviously, understanding (i.e., comprehending) all of those details is important. That's very surface-level understanding, basic competence, if you will.
Deeper understanding requires knowing WHY this performance, WHY this audience. It requires looking at the big picture and how this one piece fits into the puzzle. What does the audience need from you? How can you provide it? What do you hope to achieve? What obstacles are likely to arise? And ultimately, is it worth it?
This isn't an easy path. It will NEVER be an easy path. There are about a million things you could do with your life that would be easier than being a performing classical musician. But you chose this road. You didn't have to. Most people don't. It requires a great deal of courage, and courage is built upon a solid WHY. So why are you doing this? What's your purpose?
Once you've answered that, pin your eyes to that why, keep looking at the big picture, and pay attention to how each small piece fits. Practice empathy – not only for the people around you but also for the circumstances of the situation.
This is true understanding, and people that possess it are naturally attractive. Not guided by ego, they understand that they are a piece of a bigger puzzle. That understanding draws others to them. And though it doesn't make this path easy, it makes it worth it.
If you'd like to dive deeper into how to build a profitable performing career, while avoiding the feast-or-famine cycle, and playing the repertoire you actually want to play, I encourage you to check out my free webinar.