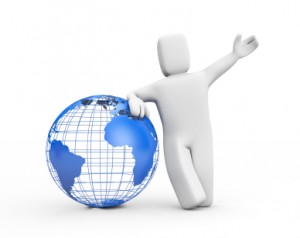 If you want to inspire one person or an entire universe, music is a great place to start.
Click here to see SPB's Vision Mission and Values
Music Students: It's essential your decisions and choices are wise. Do you have someone to guide you honestly, truthfully and with your best interests at heart? Email me. I only coach a select few students from all over the world after much discussion, interview and online interaction. Ask those I'm coaching now or over the past 20 years – they'll all agree I support their teachers and help them develop great careers.
"I've got the most amazing teacher in the whole world and he's @Stephen_P_Brown ! Jealous, people? 😉
" Gabriela, El Salvador
Performers and Teachers: Speakers, Dancers, Actors, Musicians – What are we doing if not sharing what we know about music with others? Make sure you are having the maximum impact by joining my Musical Masterminds group. Let's work together to ensure your unique gifts and talents are properly manifested to help your audiences and students experience the core of music at its absolute best.
"Stephen is professional but very empathetic. He knows how to deal with people of varying capabilities with humor and skill." Jane, USA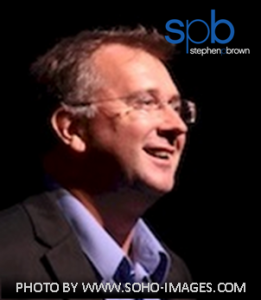 Business Owners & Leaders: "To achieve great things, two things are needed: a plan and not quite enough time." Leonard Bernstein said that, and he was one of the most insightful people of the 20th Century. His music lives on, as does his wisdom. "Music is more international than almost any other business." Sir Richard Branson is a man who doesn't fool around. Whether you want to inspire one employee or customer, or your entire workforce or online clients, you can use music to effectively get your message across and affect action. Work with me and discover some of the most reliable tried-and-tested leadership perspectives that have served successful men and women for almost 400 years.
"Stop talking about it and try doing it." If you know who said that send me an email immediately.
If you just love music: It doesn't matter what style of music you identify yourself with, you can use it to liven up your life so much that those around you will notice a big difference. Inspire them to take action themselves. How? It's easy – embark on the journey and I'll give you directions.
"Stephen is very knowledgeable and very encouraging. He brings us the freedom to think on our own, to help us be spontaneous." Judy, Canada
And who inspires me?
(In no particular order) Melissa Marolla Brown, George Marriner Maull, Tom Peters, Scott Stratten, Michael Hyatt, Dave Ramsey, Richard Branson, Andre Rieu, Marie Forleo, Chris Guillebeau, Tchaikovsky, John Rutter, William Walton, Danny Bennett, Kennon Wiley, Judy Kang, J. W. Marriott Jr., Fred, Leonard Bernstein, Os Hillman, Craig Hill, Gabriela Hortensia, the Wachowski brothers, Mike & Val Elms, my parents, and of course, Jesus Christ.
Email me today:
.
"I have the opportunity to work with Stephen in a unique way that clearly demonstrates his vast understanding of the principles of leadership among an international gathering of senior level thought leaders. 
"Stephen regularly shares his technical and "people skills" and due to his strengths in both areas he has become a trusted member of our leadership community. We discuss topics that focus on leadership, and when answering questions Stephen is able to take complex leadership principles and theories and translate his thoughts using powerful analogies. Mr. Brown made his transition into an established community in a way that built trust and community. 
"Stephen has a very high ranking as an Influencer in several tweet chats that focus on leadership.
"In addition, Stephen has a wicked sense of humor which is never biting nor sarcastic but focused on finding the best in others, many times at his own expense. I find this a powerful demonstration of leadership. He never loses his clear sense of leadership but uses his sense of humor and play as a helpful tool when dealing with stressful or potentially stressful situations."
.