New psalm composition #6: Warrior Peace
Well, this was an unexpected mammoth!
(If you are not aware of my current composition quest, click here to read the introduction.)
I knew that composing for larger ensembles would take time, and was sort of risking things a little when I decided to write for a larger-than-normal ensemble but I didn't plan for this piece to take a full month. Think of a chamber orchestra that plays Mozart and Haydn symphonies. Then take away all the string players. That's what this composition is for! It's not a standard combination of instruments, so I decided to call it a "Chamber Orchestra Non-Strings" ensemble. Says what it is, right?!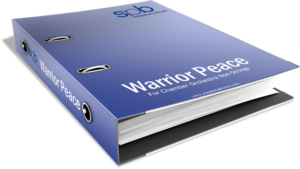 The actual difficulties were not the size of the ensemble, or the tone colours I was exploring. It was not even hard to distribute voices or create strong or interesting textures. Actually, the hardest part was the harmony – the chord progression.
It seems like I would have had as much trouble with this composition if it was for solo cello as for a large ensemble.
This piece is based on Psalm 144. It's structure (as explained previously) is in six sections with two of them repeated: A B C, A C D. In summary, the story starts out with "bold praise" followed by a reflection on how fleeting life is in the scheme of things. Then there's a request that God lead the battle and if the pray-er's side prevails, then the author will sing another song of [bold] praise. Finally, the nerves settle in as there's another prayerful request that God get involved but the author begins to dream about future possibilities, especially the peaceful joy of living that soothes the people after a warrior (in this case, God) has won a victory.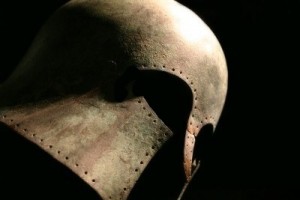 I started writing (I'll explain what that means in my next "How I compose" post) but didn't like it, so deleted it and started again. And again. And again. Six iterations of section A before I got into a groove. Section B, the fleetingness of life, is hardly fleeting but was very satisfying to write and contains some of my favourite parts of this composition. Section C was fun and as a timpanist, I could not resist basing it on a drum-based warrior-like call-to-arms song (even though the word "drum" does not appear anywhere in the entire Bible! Check out opposing responses to that here and here.)
Section A repeats, then Section C repeats.
The last section, D, also went through several iterations before it eventually settled as a chorale. Chorales are a form of four-part harmony that Bach used a great deal to explore (define and break) some basic rules of composition, including harmony and voice-leading (making each part tuneful, singable, and likable). Most composition students study and experiment using the chorale form but it can also be a beautiful entity unto itself. So the last section begins with solo flute, moves into the chorale proper, and ends with a joyful upbeat melody (that reminds me of the March at the maze scene in Harry Potter IV:)
Anyway, I like this composition. It passed the 'run-through' test (forcing my wife to sit through it and give feedback) and so here it is for your listening pleasure:
Click here to get your copy of the score and parts (and give a copy to your local orchestra if you'd like to hear it live!)
Please let me know in the comments below what you think – your feedback is important, helpful, and usually quite fun to read. Thank you!