Piece #5: Rescue Me! for choir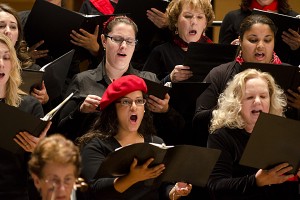 The fifth piece in my composition quest was quite an adventure. Definitely surprising.
"Rescue Me, Recover Me" is based on Psalm 130, and the title stems from the term "redeem" which this psalm seems to be all about. It has a simple ABAB structure, so knowing that I wanted to write a choral work I began playing with the translated poem (I don't read Hebraic) and converting the meaningful words into my own poem with rhyme and meter.
Wonderful!
Except that it looked a lot like the verses and chorus of a song.
Never mind. Onwards.
Well, the piece began and I created a simple progression of chords. I had intended the style to be along the lines of a nice scrunchy choral work similar to those of the contemporary American School such as Eric Whitacre and Randall Thompson, so I spent a lot of time studying 9th & 13th chords which made their way into the third verse and chorus.
As the piece developed, a vocal soloist took the opening verse and by the time I was done, I had written a verse-chorus song for vocalist, 3-part choir (soprano, alto and baritone), piano and bass. In addition, the verses and each time the chorus appeared the harmonies were slightly expanded and therefore the melodies slightly altered, too.
So much for my traditional English Choral work!
I don't have a choir living in my basement, so the audio recording is actually a computer generated "AH" that represents the vocal parts. Of course, if you happen to have access to a choir and a digital recorder, please feel free to have a go and send me the results!
Have a listen here to get the gist of the piece:
[ca_audio url_mp3="https://www.stephenpbrown.com/audio/130_RescueMeRecoverMe.mp3″ url_ogg="" skin="regular" align="none"]
Click here to get your copy of the score and lead sheet.
Please pass this blog post around so that others can access the music this week – not only might they enjoy the music, but they may be able to get a choir to record it, too. Thank you. You can use the social media buttons below, or just copy and paste the link above. Emails work just as well.
Add a comment below letting me know what you think of this piece – it will help me determine whether or not to stick with the verse-chorus format or have a go at the more traditional style.