#PsalmQuest Bass Clarinet Joint Commission!
Well, this turned into an amazing project!
A local performer reached out to me and said "We should work together!" He was very generous in sharing what a good reputation I have amongst some of his colleagues, so with my esteem duly stroked I said, "Sure!"
Bass Clarinets rule!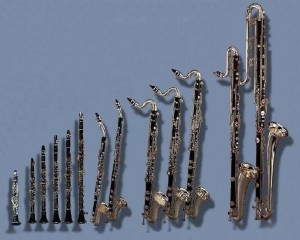 Turns out Calvin Falwell is a Bass Clarinet geek. Geeks are cool these days, so that is a compliment. It is also a compliment because I used to play bass clarinet myself when I was 12. You can hear a little about that story on the video below. You can imagine how excited I was when Calvin suggested I write a concerto for bass clarinet and strings.
YES!
Well, some international celebrity solo musicians have the label backing and royalty income to pay for commissions out of their own pockets, whereas the vast majority of enthusiasts and professionals like Calvin don't. He is a remarkably busy orchestral and opera clarinetist with a hefty teaching schedule at the University of South Florida as well, so I'm thrilled to be working with him.
But how can we make this work? Well, speaking of thrills, I'm trusting that whatever I compose will be thrilling for you, too. Perhaps there's a way we can partner up and not only produce a piece of music that ROCKS (Calvin's term), but that we can perform and record – possibly even put on film.
(Click it to tweet it)
As I state in the video below, many small contributions can make a much bigger impact than one or two large grants. So instead of finding someone who might generously donate $1,200 for this piece, why don't we pool a tiny portion of our own resources together and make it happen much sooner!
Think about that – the more people you share the video below with, then that many more people can participate in jointly commissioning this new concerto! We all win!
A fabulous new piece of music gets composed
It then gets performed, possibly as part of the Festival of Psalms in May
We can get it professionally recorded (and I'll even send you a CD if you put up $100) so you don't have to put up with a computer generated MIDI audio file
AND,
If you share the video below with enough folk, we can get it filmed and put on Youtube, too – with your name as one of the commissioners or contributors!
Past success:
The last time I wrote a piece of music and invited you to participate, we pooled together more than 650% of the intended budget! 6.5 times the amount I was expecting. This goal is somewhat higher but I think we can still achieve it (especially if you know any clarinet players!) Share the project several times over the next month, and we could even exceed our goal 🙂 Wouldn't THAT be terrific!
Here –
Watch the video and see what it's about, what you get, and how you can help others participate: