Seeking Leadership Stories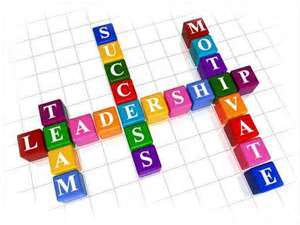 As a Conductor I am often held responsible not just for the instant moment-by-moment success of live music-making, but also the entire image, direction and resourcefulness of the whole organization. Every action and decision a leader makes directly influences outcomes and sales. (Click it to tweet it!)
As you know, that basically sums up the outcome of every leader's work.
Leadership studies
So over the years I have studied and explored a great many leadership and management concepts and skills, including those espoused by Tom Peters, Michael Hyatt, Marie Forleo, Dave Ramsey, Richard Branson, John C. Maxwell, Michael E. Gerber, J. W. Marriott Jr., Charles Forte, Earl Nightingale, and a WHOLE host more (usually through biographies). In addition, since my teen years I have closely watched other leaders at work – conductors, business owners and corporate management – to learn what works well as well as what doesn't seem to work well.
It's been a fascinating journey. However, one thing I've noticed is how much Conducting orchestras, choirs and musicals not only incorporates almost every leadership skill out there, but very clearly and succinctly brings them altogether in one easily-observable package.
Really?
Yes, really.
So I've summarized what I've learnt, observed and tested (meaning: tried out in live environments) and written them down from a conductor's point of view in a cute little book. I think you'll find it interesting. However, I'd like to marry these leadership concepts to non-musical examples that many others can identify with.
What's your story?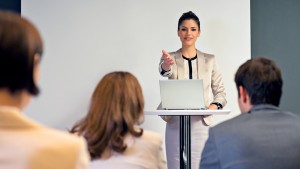 If you are or have been a leader in any industry in any organization, I'd love to hear from you: Corporations, Small-Business, Community Groups, Governments, Sports, Church, School, Fundraising events, or wherever you have been responsible for leading others to achieve a mutual goal.
Check out the seven scenarios listed and if you have a story to share for any of them, add it to the comments (remember to log in FIRST, before writing your story!)
Thanks for your time and willingness to share your expertise and experiences. If you have any questions, please do send me an email

You give the 'Go!' A launch, pep talk or somehow getting your team off to a great start

You take note of how things are progressing and offer a little encouragement here, a little adjustment there…

You can't help but smile at what your team is accomplishing! You show your team how pleased you are with their efforts.

Was there a time you or your boss didn't trust the team to start on their own? Did you have to control how they began? Did such behavior prevent the most effective launch possible? How have you been a different leader since then?

Was there a time you or your boss didn't trust the team to do their work? Did you control every move they made? Did such behavior demotivate people? How have you been a different leader since then?

Was there a time you or your boss were completely hands off and didn't really know what the team were doing? Did such behavior prevent progress and/or quality outcomes? How have you been a different leader since then?

Did you ever actively encourage your team to grow and become better than you (at what they do)? Did your team benefit from expanded skills, new approaches and advanced learning? How did that affect the team's productivity?
THANK YOU 🙂
 (Log in below to add your story)