Here is my psalm composition quest's third piece of music:
Click here to get your copy of the score
For those of you "Psalmsters" following along with this project, you'll know that this piece of music is based on Psalm 32. This psalm explains how sin is not eliminated, but covered from God's view. Hence the title of the piece "Covered."
The number 3 plays an important part throughout the psalm, and therefore my piece has lots of three's in it as well. The introduction, for example, consists of 3 notes.
Constructing this piece was most interesting. There are clear elements in the psalm that include instruction, experience and even some words of wisdom from God. It's funny that the structure of this psalm is more of a mirror than my last piece A Brass Mirror, but we won't worry about that (Ah, the quirks of 'artistic license!')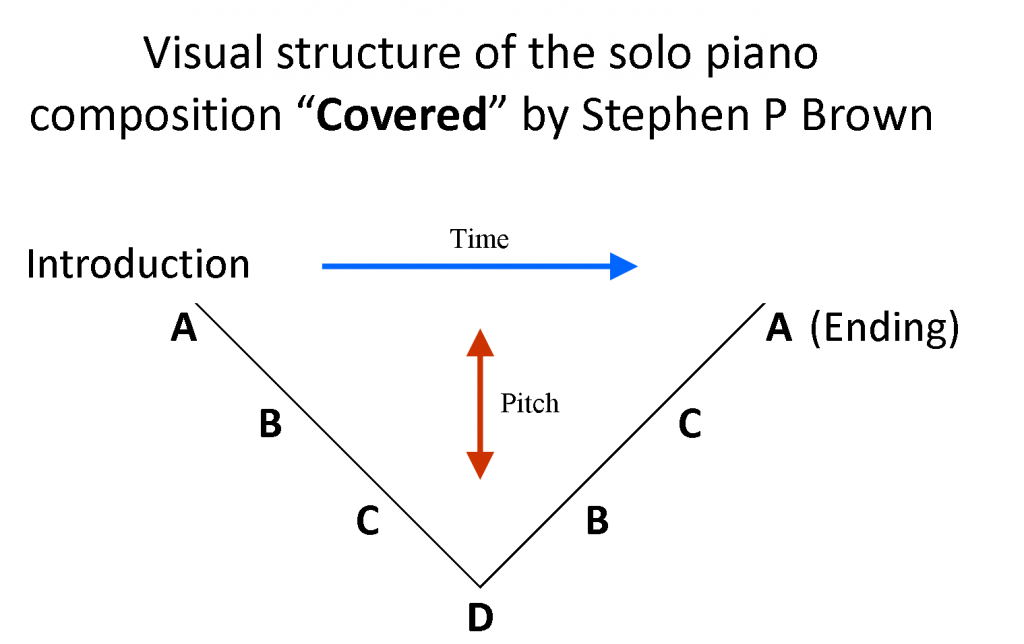 After the "early morning" introduction, Section A is about forgiveness. It is followed by a lesson from the author's experience (B) and an explanation of a promise (C). The middle section is God sharing his promise of wisdom (D), and then we get another lesson (B) and explanation (C) before the author shares his happiness and excitement at being forgiven (A).
For some reason the audio elements of this piece are like an upturned pyramid: What should be the highest point of the structure (the middle) is actually the lowest. I just can't imagine God speaking with a high-pitched voice, so it appears in Covered with a low but clear rumbling.
My wife likes this piece even more than the famous Not Rach 3 which had its premiere in early 2011, just before my move to Florida. That's saying something. And I'm very pleased to dedicate this composition to some very engaged and loyal fans. (Thanks for participating in my little reward campaign – your goodies are on their way!)
What about the next piece? It's a Wind Quintet with 11 instruments.
Yeah – we'll figure that one out next week 🙂