The Career Boosting Power of Creativity
Creativity probably tops the list as the most over-used and misunderstood term of the last several decades. Schools set out to "foster creativity," corporations look for "creative team members," new restaurants are touted for their "creative cocktails."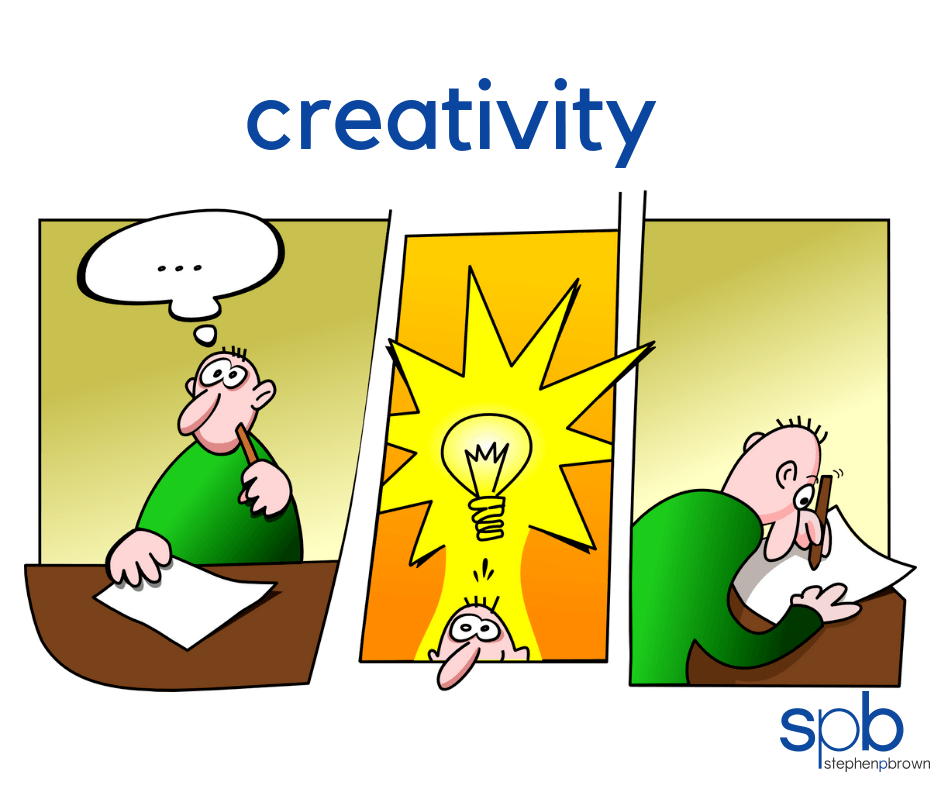 Once the sacred domain of musicians, artists, and writers, creativity has now become a catch-all for nearly anything.
So, how can focusing on creativity, as ubiquitous and meaningless as the word seems to have become, help you craft a profitable career as a performer?
The Princess Bride principle
In The Princess Bride, the 1980s movie that has achieved near cult-like status, Inigo Montoya, exasperated by the repetition of inconceivable, says to Vizinni, "You keep using that word. I do not think it means what you think it means."
We are too often guilty of the same thing. Ask someone to define creativity and you'll likely get an answer such as, "It's about making stuff up, doing something brand new, being original."
While it's true that those things are definitely creative, it's too easy to dismiss the kind of creativity that can pull ideas from the clouds as the stuff of genius alone. The truth is that creativity has a lot less to do with inventing something unique than it does with seeing something familiar from a different perspective.
Just an idea
When thinking about creativity, it's helpful to remember this one basic fact: everything around you – everything you see, hear, and experience (outside the natural world), was once just someone's idea. Concert halls, concert series, festivals, competitions, compositions (not to mention the countless things that have absolutely NOTHING to do with music – Uber, anyone?), you name it…all originally just an idea.
It might as well be yours.
Flip the Coin
Being creative (and building a lucrative career) often just comes down to looking at the same thing from a different angle, and considering the possibilities that lie on the other side of the coin.
For example, many of us yearn to travel. We invest significant time and money into planning a trip out of town or across the globe. While there, of course, we look for opportunities to come back as a performer. In this way, we can think of our vacation (which is often costly) as an investment in our future career.
But instead of thinking as traveling as a grown-up version of college tours (i.e., an expense that may or may not pay off someday), why not book gigs as an excuse to travel?
Is there a conference or festival you'd like to attend, a city you'd like to explore? Look for performance opportunities in those areas to fund the trip. While there you can network and sightsee to your heart's content while taking advantage of paid travel expenses and accommodations.
Profits from playing local jobs can fund your travel and your networking, as well as build your audience, without sending you into the red, but it may take some (dare I say) creativity to find the right opportunities.
Use What You Have
While considering performance possibilities, don't overlook the connections and interests you already have. It is much easier to build on something that already exists than to try to reinvent the wheel entirely.
For example, a coaching client of mine is a yoga aficionado. One day, while in the studio, she looked around and realized that the space would make a perfect performance venue for 50 – 60 people. Furthermore, she realized that if that yoga studio could be used as a performance venue, other studios likely could as well. She focused her attention on implementing the five strategies I share in my free webinar (available here) to book gigs specifically in yoga studios.
Today, she performs up to 10 times a week in yoga studios across the city. Better yet, creating that niche for herself allows her to book performances in yoga studios in any town she'd like to visit. She has built on a network that already exists – yogis are a tightknit bunch. So, while yoga studios are admittedly not a traditional recital venue, this client gets to perform what she wants to perform for an enthusiastic audience, and she's well paid to do it.
Creativity is about rethinking and repurposing. Not just thinking "outside the box," but accepting that there really are no boxes, except of course, for the ones we create for ourselves.
If you'd like more information about my strategies for creating a profitable classical performance career I urge you to check out my free webinar: How to go From Just a Few Performances a Year to More Than Ten Profitable Classical Music Concerts Every Month (without a huge following, a best-selling CD, or even a press kit!)