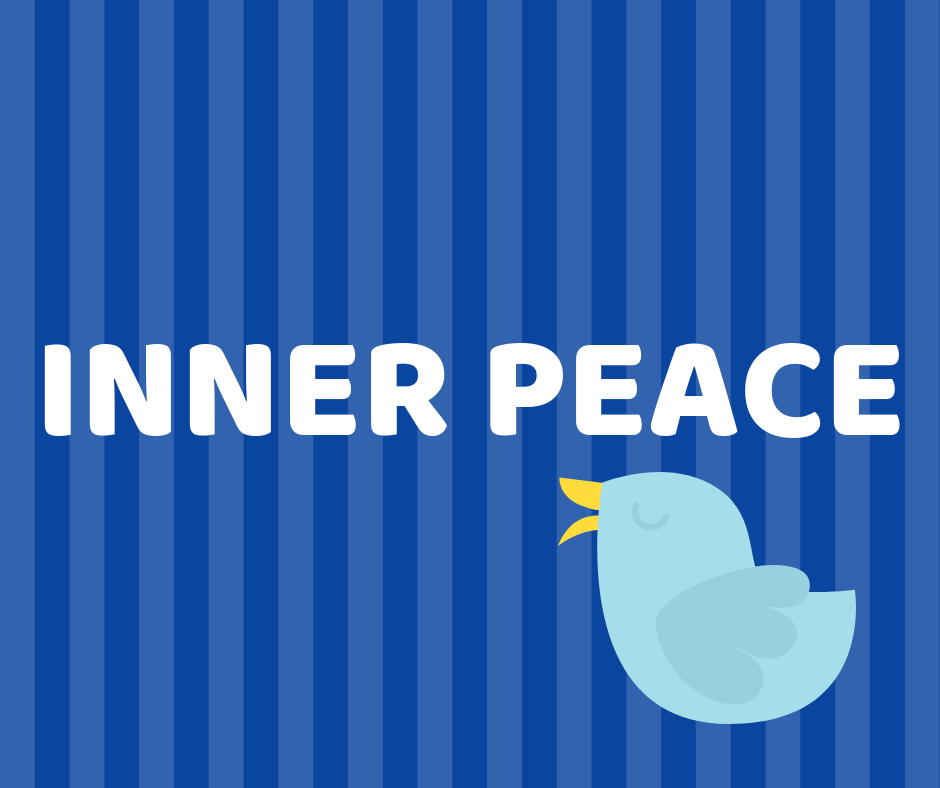 We've all met people who seem to have a magnetic draw. A special something that pulls everyone around them into their orbit and keeps them there, wanting more.
We may meet them in passing – a cashier at a grocery store, for example, or we may be lucky enough to have them as close friends, but either way, there is no denying that just being in the presence of these people makes us feel better. We are drawn to them. We find them almost irresistible.
What's their secret?
It's inner peace.
When performers cultivate and communicate this peace, they banish fear, build loyal audiences, and unleash both their potential and their joy. In short, incredible things happen.
Authenticity, Integrity, and Purpose
Inner peace is likely to conjure images of Buddhist monks sitting for hours in blissful meditation. Though that is certainly one manifestation, it isn't a particularly helpful model for those of us who must make our way in the sometimes chaotic work-a-day world outside the walls of a monastery.
It's more helpful to think of inner peace as a fearlessness rooted in authenticity, integrity, and purpose.
It is the belief that you are doing what you should be doing and that what you are doing has a positive impact on the world around you. It is cultivated by understanding who you are and what you stand for, and it is deeply rooted in your Why?
That's great news for musicians!
Assuming you didn't become a classical musician to garner fame (if you did, you may want to reconsider) or enormous wealth (which is very different from being well paid for your talent and work –which you should definitely expect) then you probably set out on this path because you value the power that music has to communicate, connect, and delight. That, my friends, is a world-changing purpose, indeed.
Guilt and Fear
So, if we're all convinced that our purpose is a good one, why do so many of us, professional musicians, in particular, struggle with achieving true inner peace?
A lot of it has to do with our training. For years, often decades, we've been surrounded by people who pick apart every note, every gesture, every phrase, looking for flaws and pushing us to improve. Some teachers were kind, some were not, but they all focused on what was lacking and imperfect, never mentioning the thousands of things we did exceptionally well.
That's what they were supposed to do – identifying and strengthening weaknesses is necessary for growth. But unfortunately, after years of reinforcement, focusing on the negative becomes a habit we adopt for ourselves. To make matters worse, we allow imperfection to make us feel guilty. After all, we should have known better, tried harder, practiced more.
We become so afraid of making mistakes that we rob ourselves – and our audience.
Music is the language of emotion. Like any language, its purpose is to communicate. Once fear takes hold, real communication stops. The conversation becomes one-sided, the door is shut, and connection is impossible. Peace and fear cannot coexist.
Inner Peace on Stage
We've all experienced this: A performance is technically perfect and still leaves listeners cold and unengaged. Meanwhile, another performance is sprinkled with small errors and has the audience on their feet begging for more.
Why?
In the first case, we can feel the performer's anxiety. He's so focused on nailing every detail that he's completely shut us out. It's all about him.
The second performer radiates joy, sharing from a place of abundance. We automatically feel gifted, touched. He embodies inner peace. He knows why he's doing what he's doing; he accepts mistakes and surprises as part of the journey. He doesn't have to worry about perfection or garnering universal praise because those aren't his purpose. He's done the very best he can, and he has nothing to hide, nothing to feel guilty about, nothing to fear. He's free to enjoy the moment, and he invites us to enjoy it with him.
Finding Peace
Inner peace isn't a technique you can pick up with a couple of hours in a practice room. It's cultivated and cared for over time. Even so, here are two things to remember that may help:
Music is a noble and important calling. It's an ancient, universal language that speaks to the heart of humanity. Every time you perform, you make the world better.
You are the right person for this job. You're an expert. You've spent years learning to speak this language and you do it better than 95% of the people listening. (Don't worry about that other 5% – that's fear talking.) You are sharing a beautiful gift. Let yourself feel and radiate the joy that comes from being able to do that.