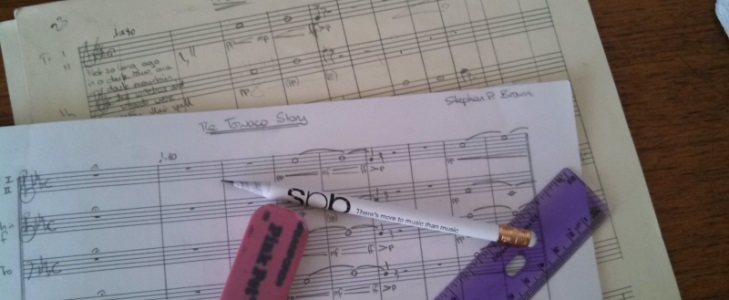 Why the next 20 years of classical music will smash the last 20
OPINION. That's all this is. Totally unmerited, unfounded, unresearched, unverified 🙂
I'm in the UK right now, where I spent my childhood and early professional career. My teens and current professional career were/are in the USA. My college life was mostly spent up & down the UK, throughout East & West Europe, and later a sojourn in a couple of countries in the Southern parts of Africa. Next stop? Ah well, wouldn't you like to know!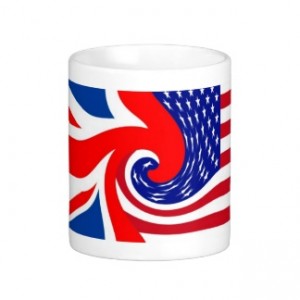 But as I'm sitting here for a few moments, pondering the extraordinary life I've lived split primarily between two continents, cultures and languages (yes, I'm bilingual: I speak English and American), I find it remarkable how much our environment has changed but our enterprise has not. For example, in the late 1980s I predicted that orchestras would start dying out in 20 years or so if they didn't radically change, and I was correct.
So what about 20 years from now? Hmmm…
"Keep classical music live!"
First, I still believe that acoustic/ unplugged performance affects us in so many more ways than anything reproduced through loudspeakers (click it to tweet it) if only we can be bothered to listen & allow ourselves to fully engage in it, and it cannot be replaced.
From that perspective, I wonder what was I doing 20 years ago that I'm still doing now? Am I doing it differently? How will I be doing it in the future?
Classical Music
"Classical music" was an art form studied by many, performed by a few, and enjoyed by a multitude.
No-one wants to call "Classical Music" Classical Music anymore. It has a stuffy reputation and technically only refers to the period in history in which Mozart and Haydn lived. We are confused.
"Contemporary Music" will be only a [major] part of intimate and huge all-encompassing events that remind us there's a form of communication that isn't verbal or visual, but emotional.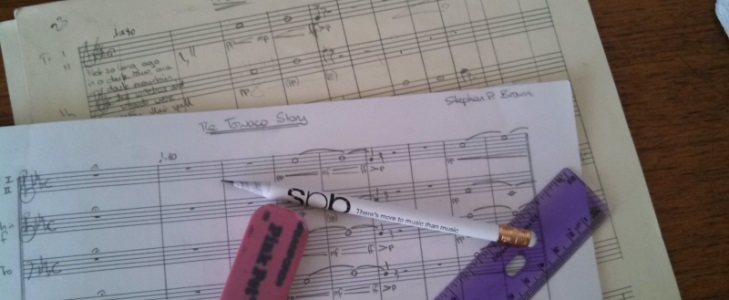 Composing
Manuscript paper could be bought or drawn, and music was created & shared by using a pencil, ruler and eraser/ rubber (see? I told you I'm bilingual).
Computer software is readily available, both audio-based used primarily for output such as films, and visual-based used primarily to print music for live performers to read.
Even without Steve Jobs around, composition technology will continue to grow and astound those of us born before 2009.
Music Theory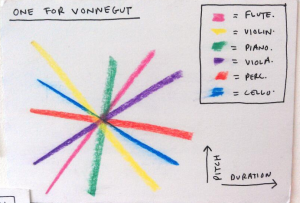 Musical rules and regulations developed over 400 years were studied and followed rigorously prior to being broken and expanded upon.
Sometimes musical rules and regulations are followed, sometimes not, sometimes they don't even apply, especially in graphical scores.
People will like music that affects them, whether it is disturbing, pleasing or in-between, and the rules and regulations of multiple cultures' musical traditions will be meshed together to create new musical theories.
Commercialization
Specific performers were adopted by a benefactor such as the aristocracy, a publisher or a record label, who paid the performer to perform or the composer to compose in order to entertain themselves & their staff, or make money.
Anyone can self-publish, self-record, and self-promote. Many consumers are getting fed up of hearing the same financially viable repertoire pumped into their ears time and time again.
Private enterprise will promote performers and composers through hosting or advertising at large live events and online, kind of like Pepsi and Verizon have been doing with (currently-commercialized) female pop stars. Consumers will favor living composers but still occasionally wallow in the music of Dead White Men.
Funding
As above, musicians struggled or were adopted by a benefactor. In the Olden Dayes of Classical Music, there was no public government funding.
Musicians still struggle, but many are supporting themselves handsomely through 'entrepreneur-like' activities such as teaching, producing (live & recording), publishing, retail, and performing all combined. Some governments still spend as much as 0.5% of their nonviable budgets on all the arts.
Musicians will still struggle and many will be a part of larger organizations and co-ops. But, a

dministrators will support not direct, and Boards will over-see not make decisions. Public funding will still be a hot topic but far less influential.
One thing I can assure you about classical music in 20 years' time: it will still be here. It is not dying. There will always be someone scraping a wooden violin, someone tooting down a metal tube, and someone banging on an array of so-called 'instruments' (aka Percussion). It may morph, shrink and grow, expand and minimalise itself to 1 note (or nothing, in the case of John Cage's 4'33"), but it will still exist.
After all, the community and youth orchestra scenes are enjoying unprecedented success and are clearly still on the upswing (if not just reaching their height).
What YOU think "Classical Music" will be like in 20 years…